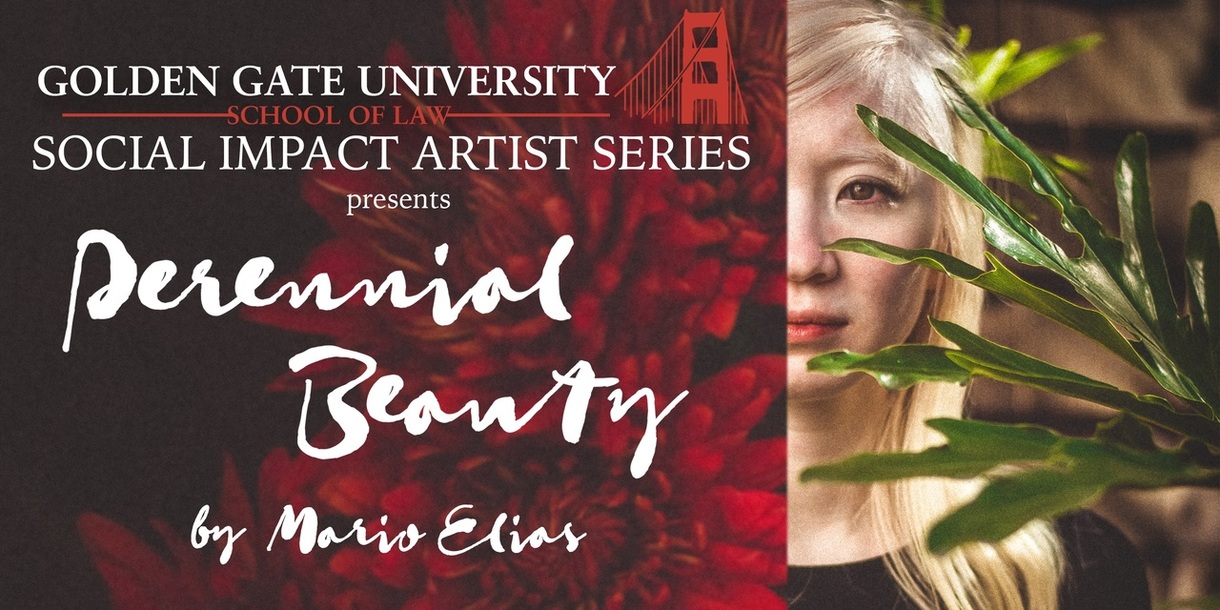 Our inaugural event, Perennial Beauty by Mario Elias, opens April 4, 2019 at 5 p.m.

I selected our first artist for a couple of important reasons. First, he volunteers his skills as an artist to give back to others, including taking family portraits of those who lost everything in the California fires. His volunteer work aligns nicely with our own mission of giving back to the community.

Second, the series he is bringing to GGU focuses on the authentic beauty of the LGBTQ community, which courts and politicians have often used to vilify or limit the rights of this community. Instead, LGBTQ individuals have been forced to assimilate or behave and look in a way that is "passing" or "covering" when pushing for their civil rights.

Perennial Beauty shows LGBTQ individuals of all gender expressions, races, ethnicities, and sexual identities as they truly are, without shame or fear. I invite you to look at these images, recognize the reactions they evoke in you, and evaluate what you really see versus what society thinks you should see. I hope you see the unabashed, unashamed, and resilient beauty of this community. There will be a discussion with the artist starting at 5 p.m., as well as comments from IP Adjunct Professor Bob Pimm about the importance of IP law to artists.
~Dean Anthony Niedwiecki
Printing is not supported at the primary Gallery Thumbnail page. Please first navigate to a specific Image before printing.