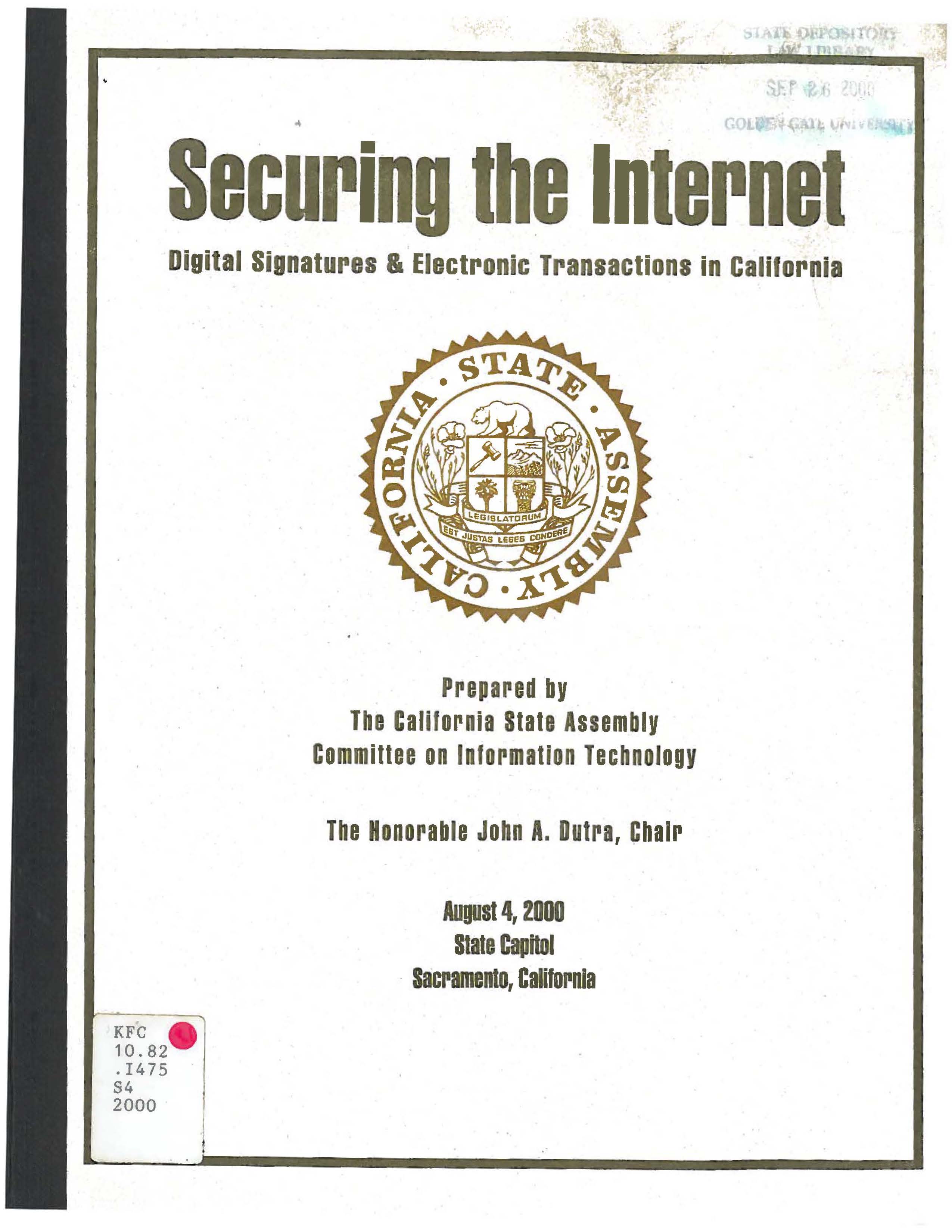 Document Type
Committee Report
Abstract
State law requires that the California Energy Commission "develop and coordinate a program of research and development (R&D) in energy supply, consumption, and conservation and the technology of siting research and development priority to those forms of research and development (Public Resources Code Section 25601). Accordingly, the Commission's R&D program addresses a number of energy-re ated matters, including expansion and accelerated development of alternative sources of energy, such as geothermal, wind and solar resources, improved methods of energy conservation, increased energy efficiency in existing thermal electric and hydroelectric facilities, and advanced methods of energy demand forecasting.
The statute further directs the Commission to submit to the Governor and the Legislature, "an integrated program of proposed R&D and technical assistance projects ••• " and describe in detail the progress of its programs. (Public Resources Code Section 25604). In June 1979, the Commission released the 1979/80 R&D Report to the Legislature, Exploring New Energy Choices for California, which described the progress of the past, present and proposed research and development activities in achieving state energy program goals and priorities. That report established the historical development and progress of the Commission's R&D program and presented an item-by-item description of each Commission project which can be characterized as an R&D activity. As such, the 1979/80 report will serve as the base document for historical and policy purposes.
This report responds to this mandate by presenting the rationale for the Commission's current and proposed R&D and commercialization program activities and supplementing the program descriptions provided in the proposed Energy Commission Budget for Fiscal Year 1980-81. The 1980/81 annual report also updates the information in last year's report by highlighting significant program changes that may have occurred and identifying future program directions. For a more complete description of the evolution of the Commission's R&D activities, we refer the reader to Volumes I and II of last year's annual report.
Recommended Citation
California Energy Commission, "Exploring New Energy Choices for California: The 1980-81 Report to the Legislature" (1980). California Agencies. 28.
https://digitalcommons.law.ggu.edu/caldocs_agencies/28
Files over 3MB may be slow to open. For best results, right-click and select "save as..."
COinS