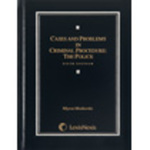 Title
Cases and Problems in Criminal Procedure: The Police, Fifth Edition
Description
This unique coursebook attempts to recreate for law students the experience that lawyers have when analyzing the procedural issues involved in the investigatory phase of a criminal case. This approach not only enhances learning but also makes learning enjoyable since students get to play lawyer.
At the outset of each chapter, a complex problem is presented in the form of a memo to a law clerk working in a variety of settings (reporting to a public defender, prosecutor, judge or private criminal defense attorney). The problem is followed by the research tools--relevant cases and statutes--necessary to solve the problem. Notes follow many cases, suggesting to students how the cases might be used to analyze the problem. They also contain summaries of recent cases which may give students a broader perspective on how courts are handling the issues raised by the main cases.
This book focuses on criminal procedure under the United States Constitution. Cases are edited sparingly, and many dissents and concurring opinions are included. The cases are presented in chronological order within a topic so that students can see how doctrines or laws developed historically.
Keywords
criminal procedure
Disciplines
Criminal Procedure
Recommended Citation
Moskovitz, Myron, "Cases and Problems in Criminal Procedure: The Police, Fifth Edition" (2010). Books and Monographs by GGU Law Authors. 6.
https://digitalcommons.law.ggu.edu/monographs/6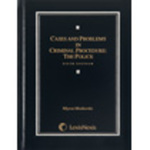 COinS