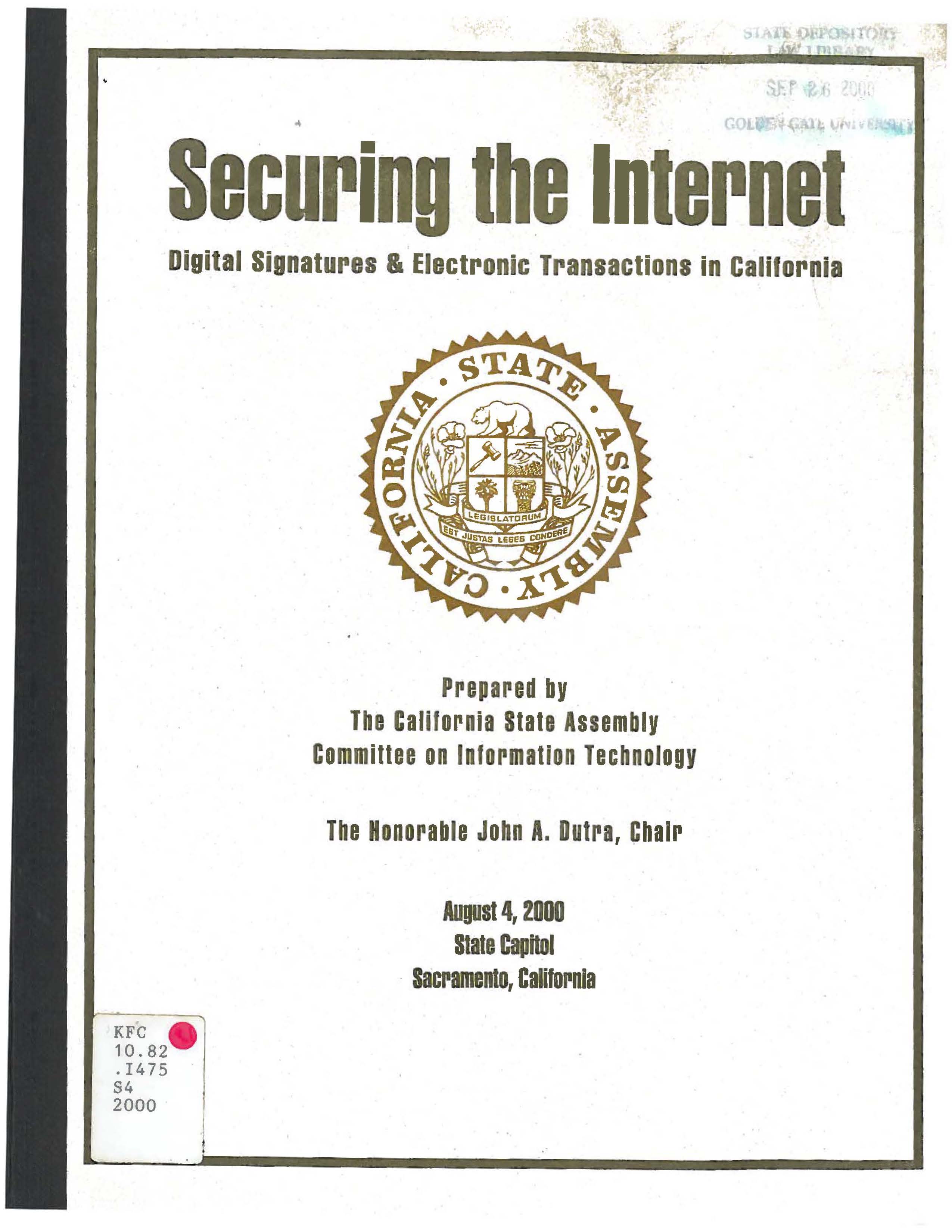 Document Type
Committee Report
Abstract
We submit our final report on the Prevention of Drug and Alcohol Abuse with strong, mixed feelings. The alarming spread of drug and alcohol abuse among children and young people is a serious and pervasive problem. Hundreds of thousands of our children are endangered-their lives and their futures. Crime, violence and tragedy sear the lives of victims, families and friends. The other side of that coin-what to do about the problem-has baffled and eluded society. We see the sickness but not the cure.
Your Commission shares the frustration of all those struggling for answers to this serious dilemma. But the overwhelming consensus of the Commission is that, while instant, simple solutions are not now available, it is time to begin a major assault on reducing drug and alcohol use among our children. No acceptable alternatives exist. Given the awesome dimensions of the problem-the social, health and economic costs of drug and alcohol abuse-we conclude that this problem is, indeed, a "plague" and an "epidemic," as many of the witnesses before the Commission testified.
We also conclude that the drug and alcohol abuse problem is an extraordinarily complex social, health and cultural issue which will require an integrated and broad response by all facets of the state and the community-schools, law enforcement and public and private organizations.
Recommended Citation
Commission on the Prevention of Drug & Alcohol Abuse, "Commission on the Prevention of Drug & Alcohol Abuse: Final Report" (1986). California Agencies. 82.
https://digitalcommons.law.ggu.edu/caldocs_agencies/82
Files over 3MB may be slow to open. For best results, right-click and select "save as..."
Included in
COinS