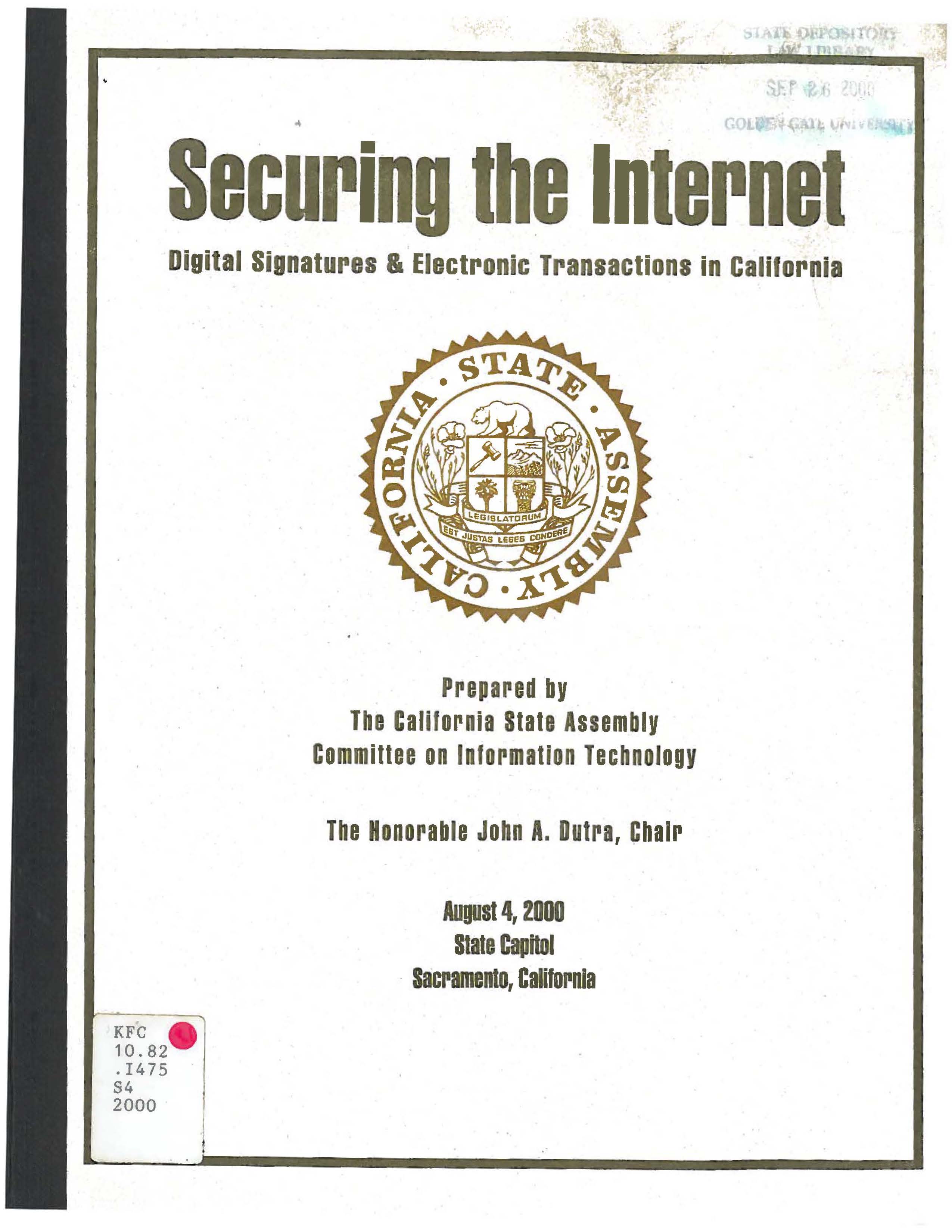 Public Safety 2001: Creating a Safer California
Pagination is inconsistent following page 139. The body of the document was downloaded from the committee website; cover page and index were added from our tangible document. The online PDF was formatted slightly differently with different pagination.
Abstract
MEMBERS:
Carl Washington, Chair
Jay La Suer, Vice Chair
Gil Cedillo
Manny Diaz
Richard Dickerson
Fred Keeley
Paul Koretz
This paper has been withdrawn.