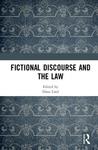 Title
Fictional Discourse and the Law
Description
Author of Chapter 2.3: Memory, History, and Forgetting: Shelby County v. Alabama.
Drawing on insights from literary theory and analytical philosophy, this book analyzes the intersection of law and literature from the distinct and unique perspective of fictional discourse.
Pursuing an empirical approach, and using examples that range from Charles Dickens' law reports to the 2014 Ferguson riots, the volume challenges the prevailing fact-fiction dichotomy in legal theory and practice and provides a better understanding of the peculiarities of legal fictionality, while also contributing further material to fictional theory's endeavor of finding a transdisciplinary valid criterion for a definition of fictional discourse. Following the basic presumptions of the early law-as-literature movement, past approaches have mainly focused on textuality and narrativity as the common denominators of law and literature, and have largely ignored the topic of fictionality. This volume provides a much needed analysis of this gap.
The book will be of interest to scholars of legal theory, jurisprudence and legal writing, along with literature scholars and students.
Publisher
Routledge Press
Keywords
Law & Literature, literary criticism, jurisprudence
Disciplines
Jurisprudence | Law and Philosophy
Recommended Citation
Cisneros, Laura A., "Fictional Discourse and the Law" (2020). Book Chapters by GGU Law Authors. 39.
https://digitalcommons.law.ggu.edu/book_chapters/39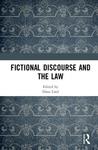 COinS