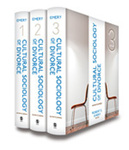 Title
Cultural Sociology of Divorce: An Encyclopedia
Description
Author of chapter: Property Distribution.
While the formal definition of divorce may be concise and straightforward (legal termination of a marital union, dissolving bonds of matrimony between parties), the effects are anything but, particularly when children are involved. The Americans for Divorce Reform estimates that "40 or possibly even 50 percent of marriages will end in divorce if current trends continue." Outside the U.S., divorce rates have markedly increased across developed countries. Divorce and its effects are a significant social factor in our culture and others. It might be said that a whole "divorce industry" has been constructed, with divorce lawyers and mediators, family counselors, support groups, etc. As King Henry VIII's divorces showed, divorce has not always been easy or accepted. In some countries, divorce is not permitted and even in Europe, countries such as Spain, Italy, Portugal, and the Republic of Ireland legalized divorce only in the latter quarter of the 20th century. This multi-disciplinary encyclopedia covers curricular subjects related to divorce as examined by disciplines ranging from marriage and the family to anthropology, social and legal history, developmental and clinical psychology, and religion, all through a lens of cultural sociology.
Publisher
Sage Publications, Inc.
Disciplines
Comparative and Foreign Law | Family Law
Recommended Citation
Faedi Duramy, Benedetta, "Cultural Sociology of Divorce: An Encyclopedia" (2013). Book Chapters by GGU Law Authors. 1.
https://digitalcommons.law.ggu.edu/book_chapters/1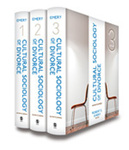 COinS